Diana had to give up her work as a teacher and actor due to severe bladder pain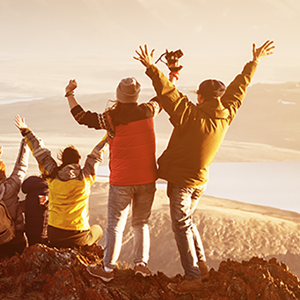 "In 2008, following what I was told were routine pelvic investigations (including a cystoscopy), for some abdominal pressure and gynaecological bleeding, I immediately had the most severe urethral pain, bladder pain and symptoms such as constant urgency and frequency. I had contracted an infection. I was given a short course of antibiotics which did not help.
After another short course, I had no relief from the agonising pain and discomfort I was in. I visited another GP, who said there was no infection now showing and I should see a urologist. I was left in agonising pain with no explanations at all.
From 2008 to 2014 I became more and more unwell and suffered constant and severe urethral and bladder pain which spread into my pelvic floor as well as continual irritation, burning, frequency, urgency, incontinence and cyclical worsening of my symptoms.
I had CT and MRI scans, further tests and many consultations with gynaecologists, urologists, uro-neurologists, pain consultants and pelvic floor specialists. I saw around 10 different consultants. I tried many treatments such as specialist pelvic physical therapy, OAB medications, nerve treatments, pain medications, PTNS, acupuncture and hormonal therapies.
In seven years I did not find one doctor who had any diagnosis or treatment plan for me. I was told that I should learn to live with this pain and that there was no hope of improvement.
I have been in treatment with Professor Malone Lee and have experienced significant pain reduction and some notable improvements in my other pelvic symptoms which is slowly restoring my quality of life.
Things I couldn't do for so long mean the world such as being able to sleep at night without having to get up eight times, being able to walk and travel more and also have a coffee and join in with normal activities. I also have hope that I can get back to a life. Before finding this doctor and his treatment, I had no hope and no life."